Kapseal Adhesive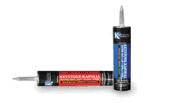 Kapseal Adhesive Overview
Kapseal Adhesive is used as adhesive in retaining walls. It is used for fastening wall caps and concrete pavers securely in place. Kapseal Adhesive contains 13.35% acetone, 13.18% of hexane and 8.31% of toluene. It is beige, medium viscosity mastic.
Kapseal Adhesive has got following benefits
Kapseal Adhesive is compatible with brick, stone, or wood. The biggest advantage of Kapseal Adhesive lies in its ease of application. It is very useful for coping installation on the final course of the retaining wall.
Hazards associated with Kapseal Adhesive
Prolonged exposure to Kapseal adhesive can result in permanent brain, nervous system, liver and kidney damage this is due to the presence of acetone, hexane and toluene. The vapors of the adhesive are inflammable, so one should avoid smoking or any kind of fire activity during the course of its application. All the heaters and stoves must be turned off. One should also avoid the breathing in of its vapors as the inhalation of vapors may lead to headache and dizziness. The various routes by which the harmful ingredients of this adhesive can enter our body are as follows:
Ingestion
Inhalation
Skin
Eye
The exposure to ingredients of Kapseal Adhesive can also attack the reproductive organs of the individual.
Kapseal Adhesive is one of the important factors for retention of wall. It provides the stability and firmness to the wall but at the same time it contains some harmful ingredients so one should always assure that he should take all the precautions that are necessary for the proper application of Kapseal Adhesive.
Hire a Retaining Wall Contractor Now
The retaining wall of should be always done with the help of the contractor even if the size of the wall is very small. Our company has got skilled and experienced contractors who have a very good background of wall retention industry. The price for hiring a contractor is also compatible when compared to our competitors in this field.